Zucchini and feta frittata recipe
To add a peppery note and some lush color to this beautiful frittata, top it with a handful of arugula.
Frittata is so easy to make and, similar to an omelet, you can incorporate vegetables and cheese but without the extra hassles at the stove. A handful of peppery arugula lemon salad  adds the finishing touch.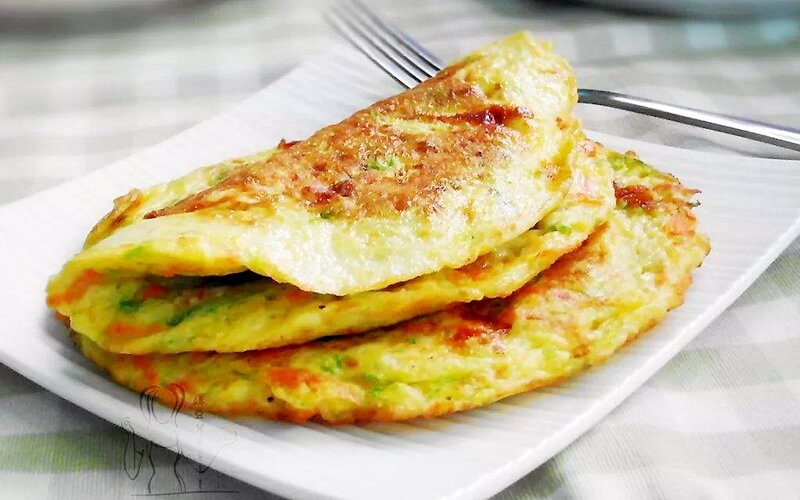 Ingredients
2 medium red potatoes, about 3/4 pound, cut into 1/2-inch dice
6 large eggs
2 medium zucchini, halved lengthwise and cut into 1/4-inch thick slices
1 tablespoons extra-virgin olive oil
1/2 cup grape tomatoes, quartered lengthwise
2/3 cup crumbled feta cheese, about 3 ounces
1/4 teaspoon salt
1/4 teaspoon pepper
Directions
1. Preheat broiler.
2. Bring potatoes to a brisk simmer in a small saucepan of salted water, then cook until just tender, 6 to 8 minutes. Drain well.
3. Whisk together eggs and 1/4 teaspoons each salt and pepper. Cook zucchini in 1 Tablespoons oil in a 12-inch ovenproof nonstick skillet over moderate heat, stirring occasionally, until just tender and lightly browned, 6 to 8 minutes. Stir in potatoes and tomatoes, then pour in eggs and cook, lifting up cooked eggs around edge using a heatproof rubber spatula to let as much raw egg as possible flow underneath, until edge is set, about 2 minutes (top and center will still be very loose).
4. Sprinkle cheese evenly over top and broil frittata about 6 inches from heat until set, slightly puffed around edge and golden, 2 to 2 1/2 minutes. Loosen edge of frittata and slide onto a cutting board.
5. Cut frittata into wedges and serve topped with salad.