Onion soup with cheese recipe
Homemade cream of onion soup with cheese, onion, thyme, flour, milk and vegetable soup.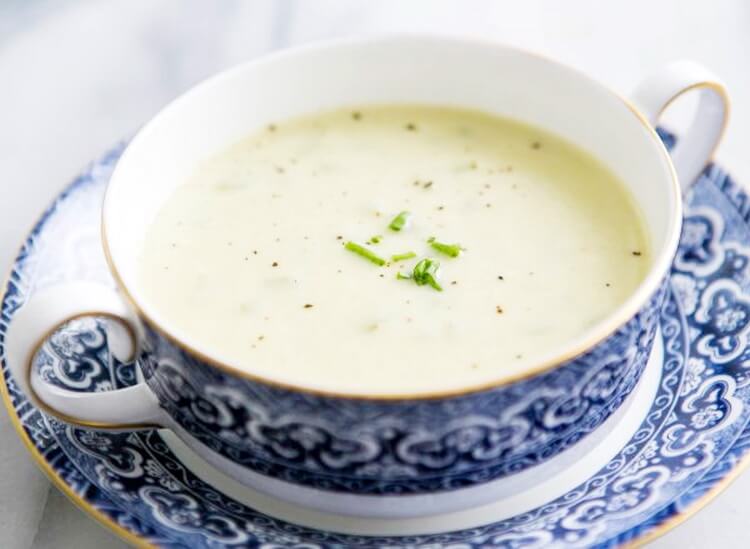 Ingredients(6 servings)
3 tbsp(45mL) butter
6 cups(1.5L) minced onion
5-6 branches fresh thyme
2 bay leaves
3 tbsp(45mL) flour
3 cups(750mL) milk
1 cup(250mL) sodium-reduced vegetable broth
1/2 clove garlic ½
1/4 cup(60mL) grated Swiss cheese
salt and pepper, to taste
In a large pot, melt butter over medium-high heat, add onion, thyme, bay leaves.
Cook covered for 15 minutes, stirring regularly to lightly caramelize. Add flour and cook 1 minute. Add milk and broth, season, cover and cook 15 minutes over medium-low heat.
Remove the thyme stems and bay leaves. Purée soup using blender until homogenous.
Serve the crostini with the soup.