Truffled deviled eggs recipe
Truffles are the go-to ingredient for taking things from ordinary to extraordinary, and they're especially delicious with eggs.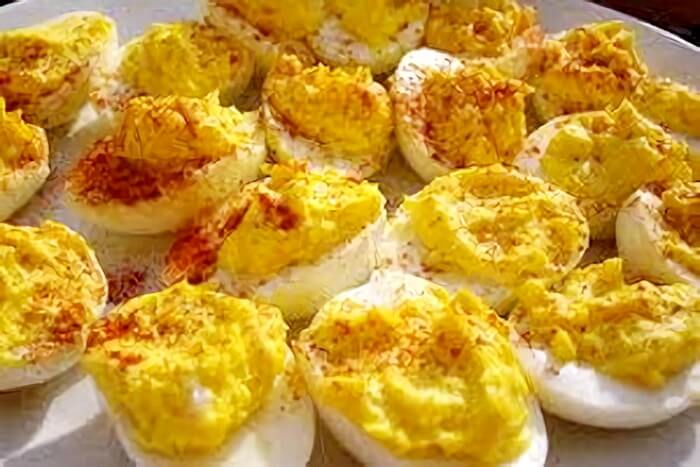 1. Hard-boil 12 eggs, cool, peel, halve, and carefully remove the yolks; reserve the whites.
2. Combine egg yolks, 6 tablespoons mayonnaise, 2 teaspoons Dijon mustard, 2 teaspoons black truffle oil, 2 teaspoons freshly squeezed lemon juice, and 2 teaspoons finely chopped fresh chives in a medium nonreactive bowl. Season well with salt and freshly ground black pepper and mix well until yolks are broken up and ingredients are evenly incorporated.
3. Evenly pipe or spoon yolk mixture into reserved egg white halves. As desired, top with thinly sliced black truffle (chervil leaves may be substituted).