How to use microwave boil eggs? Right or wrong?
Lightly spray small custard cup or other small microwave container. Crack egg into container. Piece egg yolk gently. Cover and cook on Medium power (50%) for 45 seconds-1 1/2 minutes. Check egg after 45 seconds, and finish cooking at 15 second intervals until egg is solid. Let stand and cool before slicing or chopping.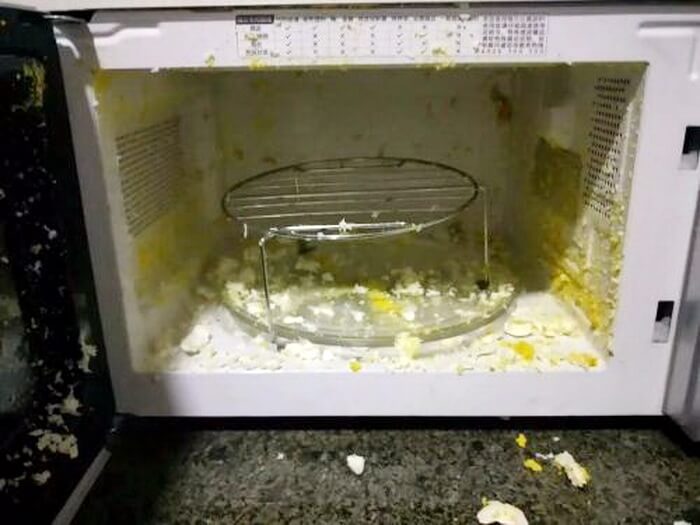 Put eggs in microwave safe bowl with enough water to cover the eggs. Microwave on high until water begins to simmer/boil (10-15 minutes depending on microwave wattage and the volume of water in the bowl). Turn off microwave and place a plate over the bowl to hold in the heat. Leave covered bowl in microwave for 15-20 minutes. Don't skip the last step since the eggs will actually be cooking in the hot water while covered.
My terrible experience:
I boiled the eggs in Microwave with some portion out of water. I put the timer 22 mins. When peeled it off, the egg exploded like a small bomb spoiling my Tee and hair…eh. The yellow yolk spilled all over the kitchen. A horrible experience, it's a bomb, IT'S DANGEROUS!!!