Eggs A LA reine recipes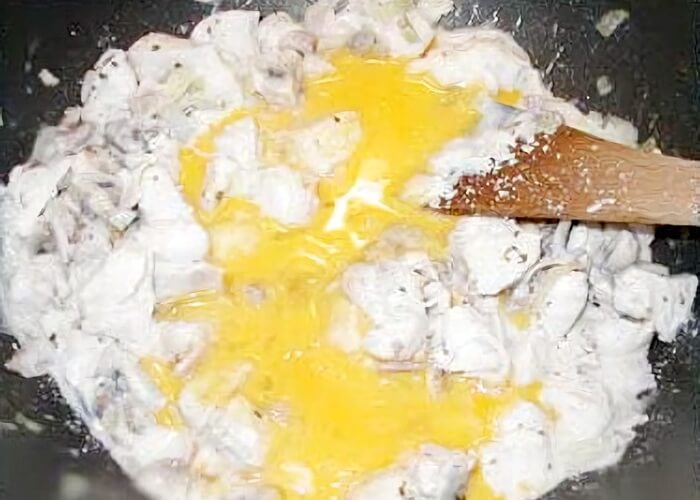 Ingredients:
6 eggs
1/2 pint of chopped cold cooked chicken
1/2 can of mushrooms
2 tablespoonfuls of butter
2 tablespoonfuls of flour
1/2 pint of milk
1/2 teaspoonful of salt
1 saltspoonful of pepper
Tips:
1. Use ordinary shirring dishes for the eggs;
2. butter them, break into each one egg, stand these in a pan of boiling water and in the oven until they are "set."
3. Rub the butter and flour together, add the milk,stir until boiling, add the salt, pepper, chopped chicken and mushrooms, and put one tablespoonful of this on top of each egg and send at once to the table.
4. This is also nice if you put a tablespoonful of the mixture in the bottom of the dish, break the egg into it, and then at serving time put another tablespoonful over the top.